Meet the Team
Client Service is my number one priority. Chris takes pride in making sure that he is there for his clients through all of their changing needs and circumstances to ensure that their financial roadmap always reflects what is most important to them.
Our team approach ensures that no stone is left uncovered in our efforts to create a financial program designed to help our clients accomplish what is most important to them, using innovative and individualized solutions.
Our team is fortunate to have experienced and knowledgeable representatives, which allows us to work effectively with complex and unique situations.
If at any time you have a question, concern or need, please let us know.
Wealth Management Advisor
Ray Latiano approaches client business with the same care and dedication he applies to his own life decisions, weighing risks and benefits and making recommendations as he would if the welfare of his own family was at stake.
By matching your needs with innovative solutions, Ray's priority is to help you protect and provide for the people you care about most. Furthermore, Ray builds relationships based on integrity and his knowledge of the financial services industry, always striving to provide the high level of ethical service he would expect from a financial partner. His area's of expertise include Fee-based Financial Planning and Estate and Business Planning Strategies.
Ray has been married to Lynn for over 35 years. They have two adult children, Pamela and Raymond. He enjoys golfing, traveling, and reading.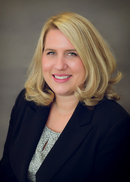 Pamela L Wilson
Associate Financial Representative
Office 330-492-9700

Pam joined Northwestern Mutual in January 2015. She comes to us with 12 years of banking experience; she was formerly a branch manager with FirstMerit Bank.  Prior to graduating from Ohio University in 2003, Pam was an intern with Northwestern Mutual in 2001.  Although she pursued banking, she has always had an interest in financial planning and made it a priority to take financial planning courses, maintain her insurance license, and obtain her Series 6 license during her banking career. 
How can Pam help you?
Scheduling appointments
Information and service insurance policies
Information and service investment accounts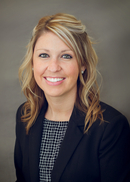 Laura Slomsky, MBA
Director of Marketing
Office 330-492-9700

Laura joined Northwestern Mutual in June 2008.  Laura is responsible for the overall marketing & communications strategy for my business.  She specializes in helping my team with proactive outreach and making sure each client receives the highest level of customer service.
How can Laura help you?
Schedule educational opportunities & speaking engagements
Organization of charitable and community events
Manage corporate and association partnerships
In 2015, Laura graduated from Walsh University with a Master of Business Administration- Integrated Marketing Communications.  She also has a BA in Marketing and Corporate Communications.  Laura is a member of the Jackson Township Rotary Foundation where she serves on the Vintage Jackson event committee.  She is also a member of Akron Children's Hospital's Emerging Leaders Board.  Laura lives in Uniontown and enjoys spending time with her family and friends, interior design, and exercising.